We are what we repeatedly do. Excellence, therefore, is not an act but a habit. – Aristotle
Moms who are successful or appear to have it all together aren't necessarily better at organization, or smarter, they are people with good habits or good systems in place. Essential habits that are mostly done on a daily basis help keep things in order without reinventing the wheel each day.
 Essential Habits for the Morning
Get Up – Even if you aren't a morning person, getting up at least 15 minutes before the kids get up can get your day started on the right foot. A few minutes for a quiet cup of coffee or tea and before the questions start are essential.
Prayer – Morning prayer does not have to take up a huge chunk of time. Do what fits into your schedule and don't feel guilty if your prayer time doesn't look like someone else's. A few minutes for a morning offering, a few minutes for the daily readings and you will reap the benefits all day. My favorite resource is the Magnificat.
Exercise – You don't have to exercise in the morning, but studies show that people who do, exercise more consistently. Don't feel that if you don't have an hour for CrossFit then it's not worth it. Even a 15 minute walk has mood boosting benefits.
Best Habits Any Time of Day
Read to your children – One of our favorite things to do, even when you have big kids! A chapter a day reaps large rewards.
Read to yourself – Reading is how I start my morning and end my day. Even if I only have time for a few pages before I fall asleep it's worth it. Much better to read from an actual book or Kindle that isn't backlit in order to help calm your brain and ready it for a good night's sleep. Reading just a little bit each day helped me to read 75 books in 2016.
Meal plan – This is often a habit that I let slide and I always regret it. Ideally I plan for the entire week, but even planning what is for dinner in the morning is better than nothing. You can take something out of the freezer or plan when you need to stick ingredients in the Instant Pot.
Pick a spot to declutter – I don't seem to have much time to get big cleaning and organizing projects done and honestly when I do have time, I'd rather read a book! So each day I try to pick a a spot to declutter like my desk, school bins, or a kitchen drawer. Better yet, I pick a spot and have the kids work on the project!
Essential Habits for the Evening
Plan next day – I try to keep a running to do list in my planner at all times. I make a point to look at it before I go to bed and also to look at the following morning. The schedule of my next day will often prompt me to write a few more things down before heading to bed. I find that this routine helps to clear my head before sleep so I don't wake up at 4:00am wondering if I remembered to send a birthday card or order a spelling book.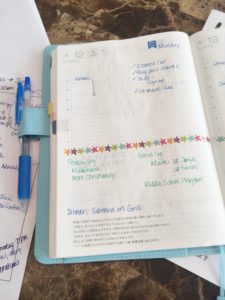 Tidy up hot spot – For me it used to be the kitchen sink, I disliked waking up to dishes in the sink. Now I have teenage boys and there always seems to be a cup, or a fork, or something in the sink each morning. For my own sanity and the safety of my children, I have decided to let that go. Now it's the couch/family room area. I dislike waking up and seeing books, clothes, food wrappers (?!?) or anything else on the couch or the floor. Now that's a mandatory clean up before bed spot.
 Go to bed – Get in the habit of making bedtime a reasonable hour of the night. Sleep is important! Not only does a good nights rest put us in a better mood, it's easier to eat healthier when you aren't exhausted.
None of my habits are rocket science. Theses are simple and easy habits to incorporate, do yourself a favor start marking essential habits a part of your day!
"Your life changes when your habits change." – Matthew Kelly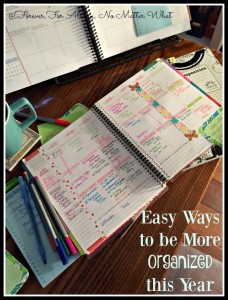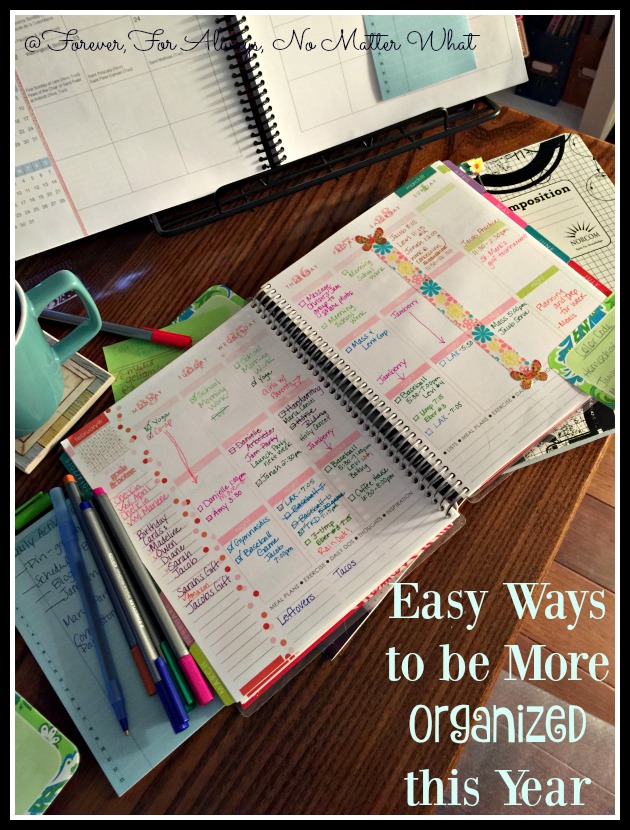 More reading from other homeschooling moms:
Activities that are never a waste of time