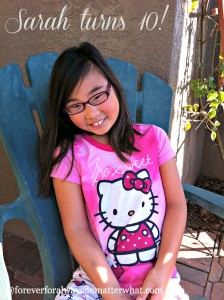 1.  Turning 10 – Sarah hit the double digits this week! She was so excited for her birthday.  She woke up early and was ready to celebrate.  Her big brother Jacob made her chocolate chip pancakes for breakfast and later we made Wacky Cake, this was the frosting we used, the whole family agreed the cake tasted great.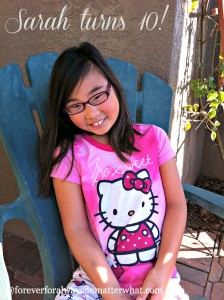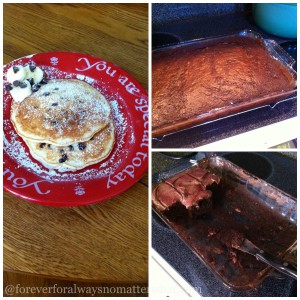 2. Korean Lunch –  Sarah picked a Korean lunch for her birthday.  This was our first Korean meal since we have been in Florida. I could eat Korean every day of the week.  So delicious.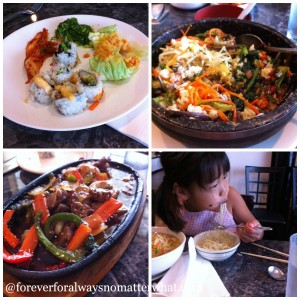 Leah was enjoying her noodles
3. CROW – An awesome wildlife hospital on Sanibel Island.  I'll post more about it another day, but it was a neat place to visit.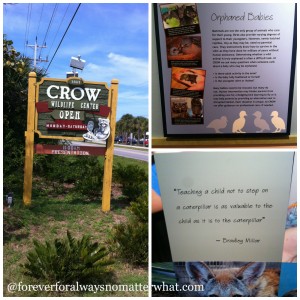 4. Ding Darling Wildlife Refuge - A great spot to observe wildlife in it's natural habitat.  I will post more about this place too.
5. Erie Canal – The last couple of weeks in our Tapestry of Grace studies we have been talking about the Erie Canal.  We have been reading, watching videos, and listening to the Erie Canal song.  The younger kids also did some worksheets from this Erie Canal unit study.  We are finally getting into Writing Aids from TOG and the three older children are all working on a writing project regarding the Erie Canal.
6. Taking School on the Road – On our road trip this week, I had the kids pack up their books and take them along.  We actually had a very productive car schooling session. We read, we talked about and listened to Beethoven, and math was completed.  It was the best of both worlds, we got our book work done and a field trip!
7. Infant Swimming Resource – We just got Leah signed up for swimming lessons with this organization.  She's the only one of our children that still needs some sort of floaty device in the water.  Normally they only work with younger children, but because of her special needs they are willing to have her participate.  We are excited for her. I wish I would have know about something like this a long time ago.

I'm linking up with Mary @ Homegrown Learners and Jen @ Conversion Diary